Opening Hours
Mon-Fri 09:00AM - 06:00PM
Saturday 09:00AM - 05:00PM
Sunday Closed
Ask the Dentist
Dental Implants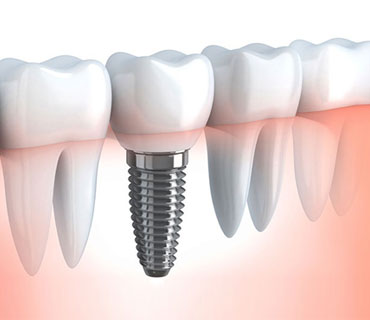 World class results – One of the best dental implant dentist in Sydney, we understand how upsetting it is to lose a tooth, particularly in the front of your smile.
We understand how upsetting it is to lose a tooth, particularly in the front of your smile.
We are committed to providing the highest quality treatment and materials to ensure your dental implant tooth looks just like a real one.
Dr Matthew has helped over 3000 customers regain their confidence with beautiful new smiles. Make today your turn!
What are dental implants?
A natural tooth consists of a crown (the part above the gum) and the root (the part hidden under the gum within the jawbone). The root is the portion which holds the natural tooth in place.

Dental implant is a small titanium screw placed into the gum and jawbone which serves as the replacement for the root portion of a missing tooth.

Dental implants are most commonly made of titanium because it is the most biocompatible material with human biology, this means it allows bone-forming cells to grow on to and integrate with the surface of the dental implant. Once this bond between the new bone and the implant surface has matured, the titanium implant can be used to support one or more missing teeth.

Whilst there are many implant systems available, at Worldciti Dental, we only use premium, scientifically approved and rigorously tested implant systems as they prove to be extremely successful, boasting a greater than 90% success rate. Patients who have excellent oral hygiene and take care of their teeth and gums can enjoy implants that last a lifetime, in fact, there is published evidence of patients with implants lasting more than 40 years.

With traditional practice, two teeth adjacent to a missing tooth must be ground down to support a bridge. Dental implants often eliminate the need to modify healthy teeth.
Unit Tooth-supported Bridge
The two teeth immediately adjacent to the gap, the 'abutments' are prepared to receive fused crowns which support the missing tooth or 'pontic'. This product is called a Bridge or Fixed Partial Denture (FPD).
Screw-retained Implant Supported Crown
In this situation the missing tooth is replaced with an Osseo-integrated implant which supports the new tooth or 'crown'. Here the crown is screw retained, meaning the crown is screwed directly to the implant. This procedure allows for increased stability, built in retrievability and kindness to the periodontal tissues.
Cement-retained Implant Supported Crown
The missing tooth is replaced with an Osseo-integrated implant which supports the new tooth or 'crown'. In this situation, the crown is retained by cement, meaning
the crown is bonded or 'cemented' to an abutment. The abutment is directly fixed to the implant but acts as a middleman. This procedure allows for increased aesthetics or fixture in situations of difficult access or orientation.
Treatment Options
Single missing tooth
Several missing tooth
All missing teeth (put diagram/photo OR picture to help understanding the terms)
Why Dental Implants?
Dental implants are a favoured choice amongst those who would like to have their teeth replaced. When it comes to replacing one or more teeth, dental implants have become the immediate choice for doctors and patients alike. Here are a few reasons why:
1. They work like Natural Teeth:
Just as how your natural teeth have roots to support your jawbone, dental implants have artificial tooth roots that support your jawbone perfectly. Moreover, dental implants also look and functions like natural teeth, which make eating and speaking effortless.
2. Long Lasting
Dental implants are famous for their durability. Perhaps, they are considered a permanent solution for tooth loss. Relative to dentures and bridges, dental implants are found to last a lifetime, provided they are maintained.
3. Easy to Maintain
A major benefit of dental implants is that they are much easier to maintain and is in no way different from caring for natural teeth. You don't even have to use special creams and adhesives for proper maintenance. Regular brushing and flossing would suffice to keep implants in their best shape.
4. Secures Adjacent Teeth
Dental implants don't impact your adjacent teeth. Conventional methods such as bridges and dentures can weaken the surrounding teeth and might cause tooth decay as well. On the flip side, dental implants do not cause any stress to adjacent teeth, thus keeping them safe.
Dental Implant Procedure
The complete treatment can last anywhere between 6 weeks and 6 months. During the initial consultation, the condition of your teeth and jaw will be assessed with 3D cone beam scan. This would help them decide the type of implant and treatment you'd need.

After administering local/general anesthesia, you might be provided with bone graft if there's inadequate bone quantity. This is to make sure your implant is well supported. The implant will be inserted in the next step, followed by placing the replacement teeth.
1. Looking to have a teeth replaced?
Solution: All-on-4 treatment (or 6)
2. Missing one tooth or few teeth?
Solution: Single dental implant or implant bridge could be your best solution
3. Reclaim your smile 1-2 days?
Solution: Implant dentures

At Worldciti Dental, we provide complete dental implant therapy: this includes all the planning, surgery and the completed restoration, as well as all future maintenance.
To schedule your Dental implant consultation to see if this treatment would be right for you, please call the clinic on (02) 9281 6744 or you can book online!